Universities in Iceland are quite young, the first university appeared in 1911. Despite this, they have earned a reputation in the international community: Reykjavik University and the University of Iceland are included in the 2% of the best universities in the world according to the rating THE. The programs in the fields of energy and the exact sciences are especially well known. At the same time, education in public universities is free, while in private universities it is relatively inexpensive. The average price is 5,284 USD per year.
List of universities in Iceland
Advantages of universities in Iceland
Low tuition fees. Education in public universities in Iceland is free, even for foreigners. You only need to pay an annual registration fee of 547

USD

. The average tuition fee in private universities is 5,284

USD

. This is 3-4 times cheaper than at universities in France, the UK, or the Netherlands.
Modern education. Education in Icelandic universities is organized according to modern European standards. Teachers communicate with the audience, listen to students' opinions, and give group lessons. Thanks to this, students learn to work together on complex projects, or independently, find and use information, give feedback on other people's work and receive it themselves.
Energy programs. Iceland is a world leader in energy innovation. Electricity in the country is almost entirely produced from renewable sources, and this is largely thanks to universities. Research centers develop new technologies, and energy companies introduce them to their facilities. Therefore, students at universities receive unique knowledge and can immediately apply it during practice.
Disadvantages of Icelandic universities
Few English-language programs. Bachelor's studies at Icelandic universities are conducted almost exclusively in Icelandic. Only some energy programs and separate lecture courses for exchange students are conducted in English. By contrast, most master's programs are in English.
A small selection of directions. There are only 7 universities in Iceland. Most of them are highly specialized: they only deal with agricultural sciences or marine biology. Therefore, the choice of study programs in Iceland is quite limited.
Few foreign students. Due to the language restrictions, the small choice of programs, and the high cost of living[1], students from abroad hardly ever travel to study in Iceland. In total, there are about 1,700 foreign students in Iceland — only 8% of the total number of students[2]. On the other hand, there should be no language barrier when communicating with Icelanders. Like residents of other Scandinavian countries, they speak excellent English[3].
Don't know where to study?

Admission requirements to universities in Iceland
Type of study
Age
Duration
Min. cost
Avg. cost
Exams
Foundation
18+
1-4 years
547

USD

/year
1,459

USD

/year
Speak Icelandic
Bachelor's
18+
3-4 years
547

USD

/year
5,284

USD

/year
TOEFL 79+ / IELTS 6.5+
Master's
20+
2 years
547

USD

/year
10,568

USD

/year
TOEFL 79+ / IELTS 6.5+
Doctoral
20+
3-5 years
547

USD

/year
6,341

USD

/year
TOEFL 79+ / IELTS 6.5+
Secondary education in Iceland lasts 13-14 years, so if your country has an 11-year secondary education system you cannot immediately enroll in Icelandic universities. There are several ways to fill that gap:
Foundation programs in Iceland are conducted only in Icelandic, so they are not designed for foreigners.
The deadlines for submitting documents are set by the universities themselves. Usually, deadlines are in January-May. Studies begin in August.
Most of the bachelor's and pre-university programs in Iceland are in the national language. To enroll, you need to know Icelandic. Also, some programs at the University of Iceland require entrance tests.
Documents required for admission

Bachelor's:

Certificate of completed secondary education;
Certificate of completion of the IB program or university report with grades for the first year;
Scan of passport and/or birth certificate;
Transcript with grades;
Language certificate (TOEFL 79+ / IELTS 6.5+ / PTE Academic 58+ CPE / CAE);
CV;
Scholarship certificate or other proof of funds.
Portfolio;

Master's and Doctoral studies:
Types of educational institutions in Iceland
Universities of Iceland are divided into two types:
Public universities are free, but you have to pay an annual registration fee of 547

USD

. Four out of seven Icelandic universities are public;
Private are paid. The average cost of a bachelor's program is 5,284

USD

/year.
Professional education is implemented in various schools and colleges. But training in them takes place only in Icelandic, so they are not suitable for foreigners.
Colleges in Iceland
Several types of educational institutions provide secondary vocational education programs:
Comprehensive schools — have programs in various fields, from fishing to accounting;
Agricultural schools — graduates can continue their studies at an agricultural university;
Art schools — train carpenters, glass blowers, designers, artists. To continue their studies at the university, graduates take additional courses;
Household schools — they teach how to cook, sew, serve food, clean. The students are mostly girls. After graduation, they can go to work in canteens or cafes.
Special schools for certain professions — train firefighters, police, and customs officers.
There is no clear system of post-secondary vocational education institutions in Iceland. Programs are offered in a wide variety of educational institutions: in high schools, art schools, universities, private educational institutions.
The largest vocational education institution is the Technical Col­lege Reykjavík (Tækniskólinn). It has 8 faculties, which study design, marine navigation, electrical, mechanical, and civil engineering. The college also offers an Icelandic language program. Young people from 16 to 25 can enroll[4]. The cost of the course is 184 USD per semester. This is the only program designed for foreigners. After that, you can continue your studies in high school or vocational school.
Find a suitable program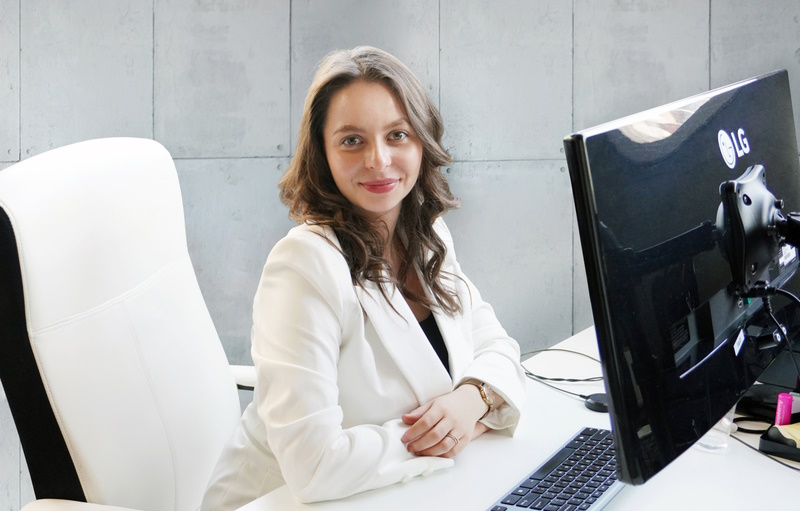 Public and private universities
Public universities
There are 4 public universities in Iceland: the University of Iceland, University of Akureyri, Hólár University College, and the Agricultural University of Iceland. Education at public universities is free, but a registration fee of 547 USD must be paid every year.
The most prestigious public university is the University of Iceland. It is also the largest university in the country, with 14000 students. Foreigners make up almost 10%, which is quite a lot for Iceland.
The university has five directions: social sciences, medicine, humanities, pedagogy, natural sciences and engineering. Each direction has 5-6 faculties. Energy programs are particularly renowned.
Most bachelor's programs are in Icelandic, but there are some lecture courses in English. Their list can be found in the catalog. The university also offers the Icelandic as a second language program, but in order to enter it, you will have to pass an entrance exam. It will test basic knowledge of Icelandic. There are programs in other languages — German, French, Italian, Swedish, Danish, Japanese.
Private universities
There are 3 private universities in Iceland: Reykjavík University, Bifröst University, and Iceland Academy of the Arts. Education in them is 3-4 times cheaper than in France, Britain or the Netherlands.
Private universities, like public ones, are partially funded by the government. They are also required to follow the established rules and receive accreditation. Due to the fact that there are only seven universities in Iceland, it is difficult to talk about any general differences between private and public institutions. Each university is unique and, with the exception of the University of Iceland and the Reykjavik University, specialize in specific areas. You should keep this in mind when choosing an educational institution.
Reykjavik University is the largest private university. It has 3500 students, 200 of whom are foreigners. In THE ranking, Reykjavik University ranks even higher than University of Iceland and ranks first in the country. The university has 7 faculties: business, psychology, sports science, law, computer science, engineering, and applied engineering. The university is especially famous for its courses in programming, mathematics, and energy. Students note that teachers at Reykjavik University devote more time to group assignments and practice in teaching when compared to the University of Iceland.
The Iceland Academy of the Arts offers unique programs not found in other universities. There you can study theater, music, design, painting, acting.
Groups and university associations
Icelandic universities are part of the Nordic University Association (NUS), European University Association (EUA), International Association of Universities (IAU). These organizations develop links between educational institutions, issue scholarships and grants for training, represent the interests of universities in legislative bodies, and develop educational standards.
Free universities in Iceland
Formally, public universities in Iceland are free, but to study, you need to pay an annual registration fee of 547 USD. All study materials are also paid. Their costs can be up to 729 USD per year.
You can reduce your training costs by winning a scholarship or a grant. They are paid by both the universities themselves and the government. For example, Iceland's Ministry of Education, Science, and Culture awards scholarships to international students for the Icelandic as a Second Language Bachelor's program at the University of Iceland. The scholarship is paid monthly and covers tuition and living expenses. To get it, you need to win the competition.
Don't know where to study?

Interesting facts about universities in Iceland
Many famous Icelandic artists and musicians have graduated from the Iceland Academy of the Arts. For example, Orri Paudle Dirason, drummer of Sigur Rós, and Hildur Goodnadouttir, cello player and composer for the film Joker.
The University of Akureyri has a faculty of occupational therapy. This is a field of medicine that deals with the restoration of lost motor functions and the adaptation of the patient to the normal life. Specialists in that field are very rare and valuable.
The Arni Magnusson Institute at the University of Iceland has the oldest census in the country dating back to 1703. It contains genealogical data, records of climate, glaciers, seismic and geothermal activity.
Program selection by UniPage
Choosing an academic program is a very complex, energy- and time-consuming process.
We will help you determine what to expect from studying abroad, analyze your experience, and select the most suitable programs.